Welcome to Everything Building Envelope℠!
Everything Building Envelope℠ is a dedicated podcast forum for understanding the building envelope. Our podcast series discusses current trends and issues that contractors, developers, and building owners have to deal with related to pre and post-construction. Our series touches on various topics related to water infiltration, litigation, and construction methods related to the building envelope.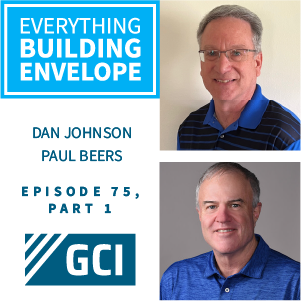 (Released on October 25th)
In this podcast, Paul Beers and Dan Johnson at GCI Consultants sit down to talk about all things windows. Listen to this episode to learn how to take care of one of the most important pieces of your building envelope.