Welcome to Everything Building Envelope℠!
Everything Building Envelope℠ is a dedicated podcast forum for understanding the building envelope. Our podcast series discusses current trends and issues that contractors, developers and building owners have to deal with related to pre and post construction. Our series touches on various topics related to water infiltration, litigation and construction methods related to the building envelope.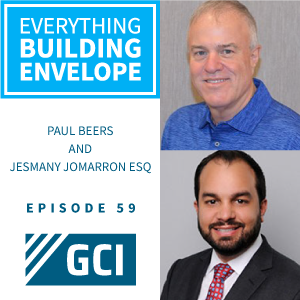 (Released on June 1st)
As hurricane season unfolds, we're preparing for the possibility of tornadoes and thunderstorms that can cause storm damage to commercial properties and homes. Learn more about preparing your building for hurricane season from two industry experts; Jesmany Jomarron, the founding Partner at FPJL Trial Attorneys; and Paul Beers, a leading expert witness on hurricane damage and protection.