Welcome to Everything Building Envelope℠!
Everything Building Envelope℠ is a dedicated podcast forum for understanding the building envelope. Our podcast series discusses current trends and issues that contractors, developers, and building owners have to deal with related to pre and post-construction. Our series touches on various topics related to water infiltration, litigation, and construction methods related to the building envelope.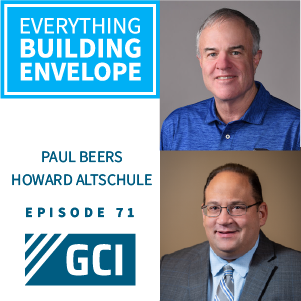 (Released on November 29th)
In this episode, listen as, Paul Beers, CEO and Managing Member for GCI Consultants speaks Howard Altschule, CEO, Certified Consulting Meteorologist at Forensic Weather Consultants, CE Instructor. They will discuss various weather disasters and their scientific evidence.